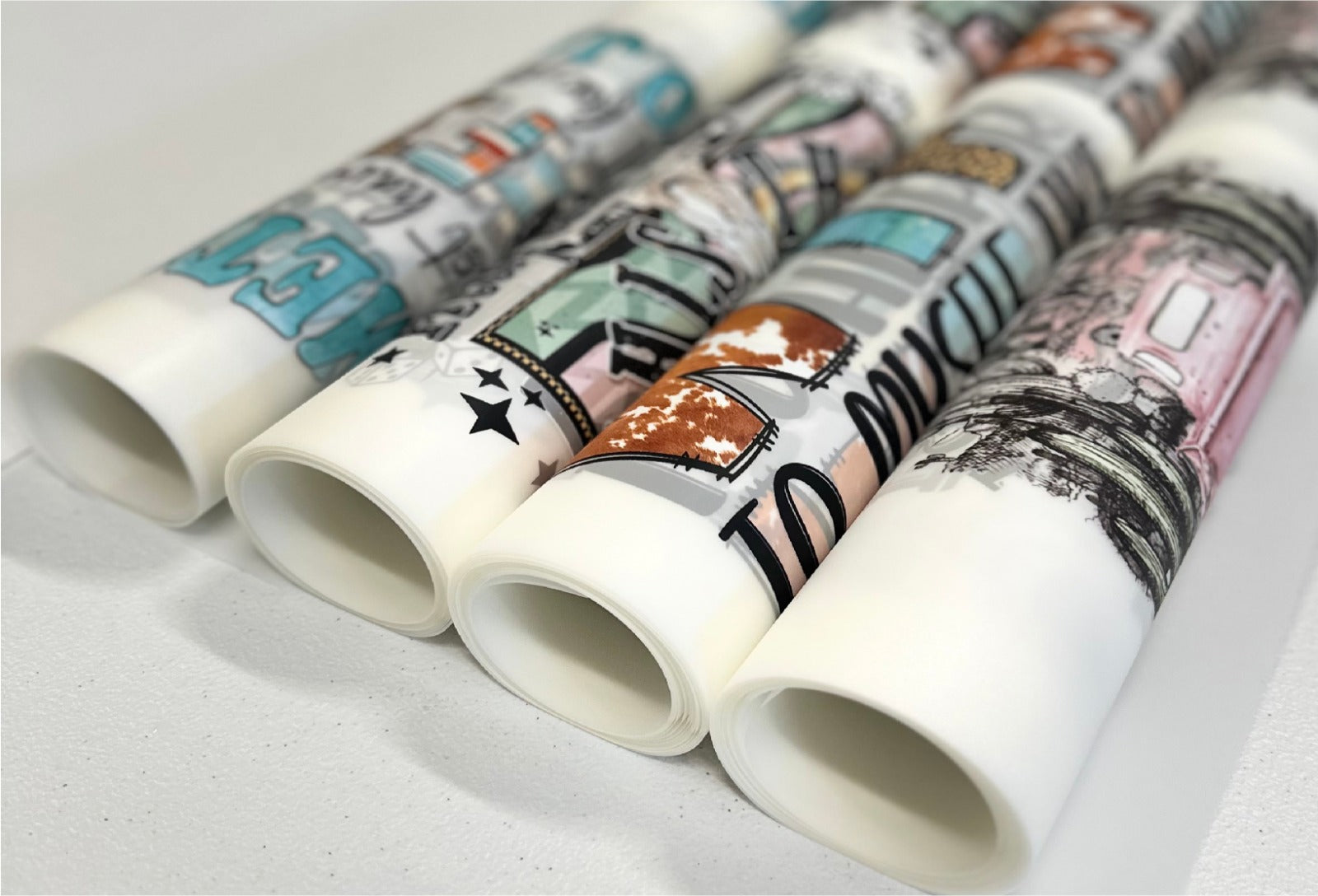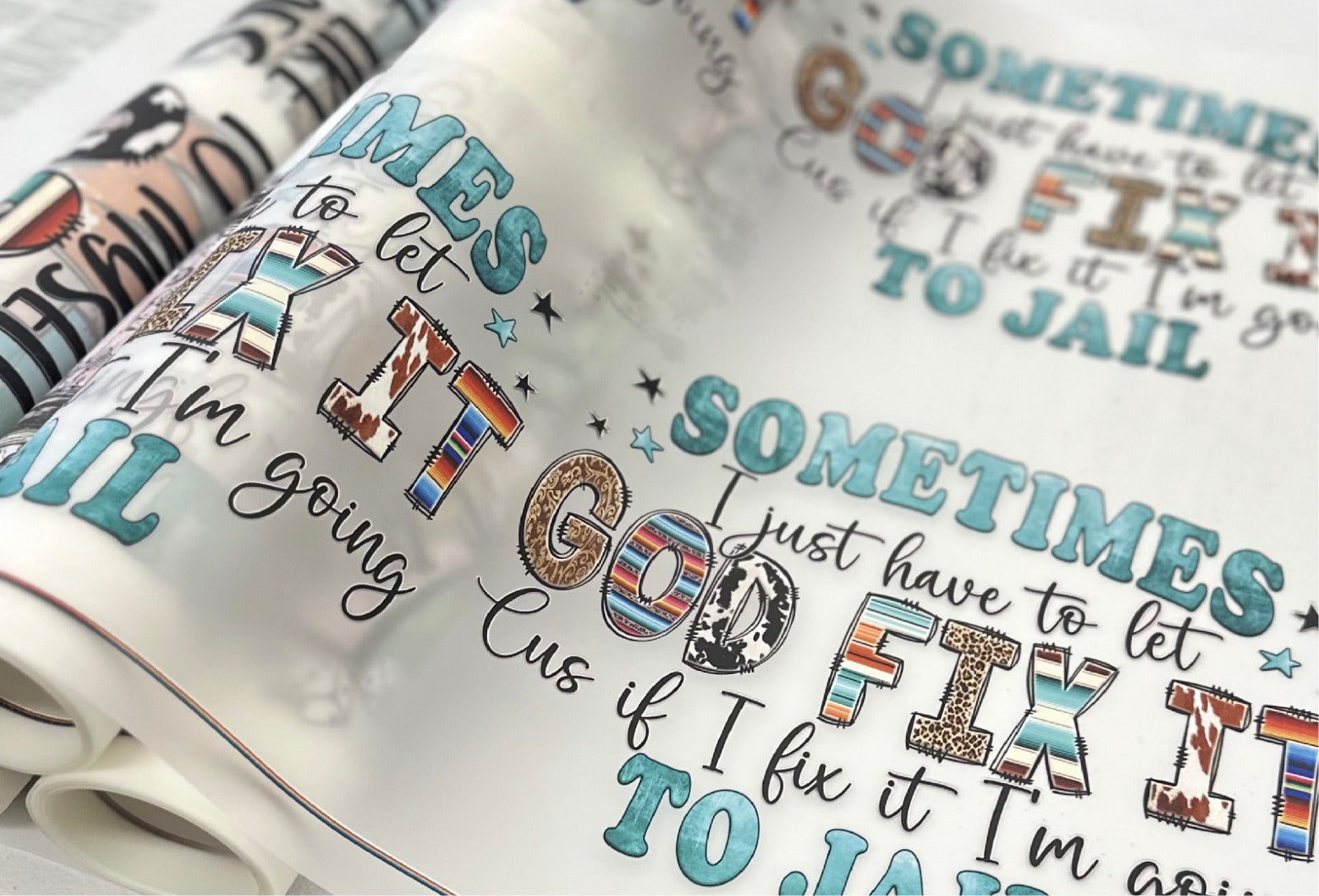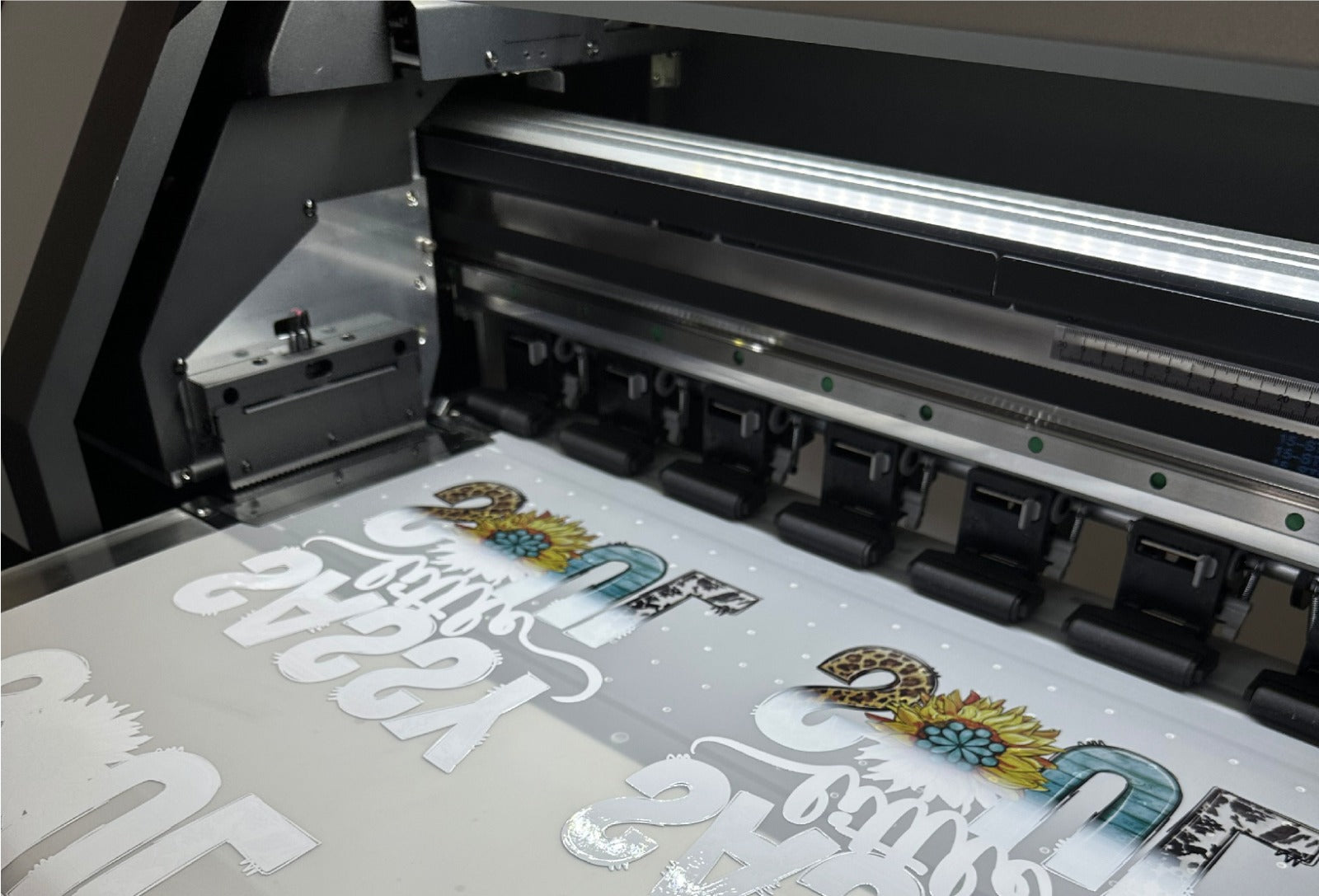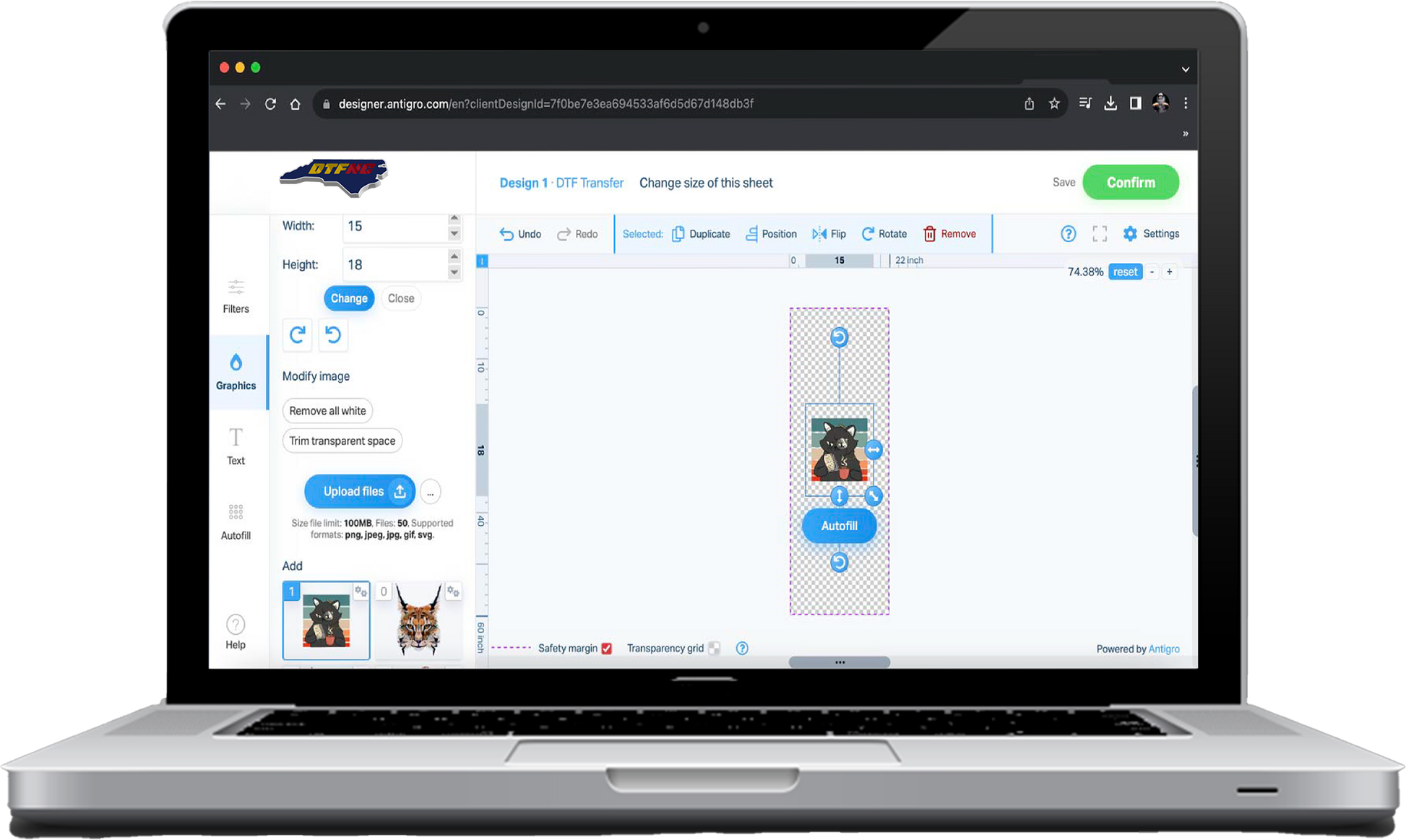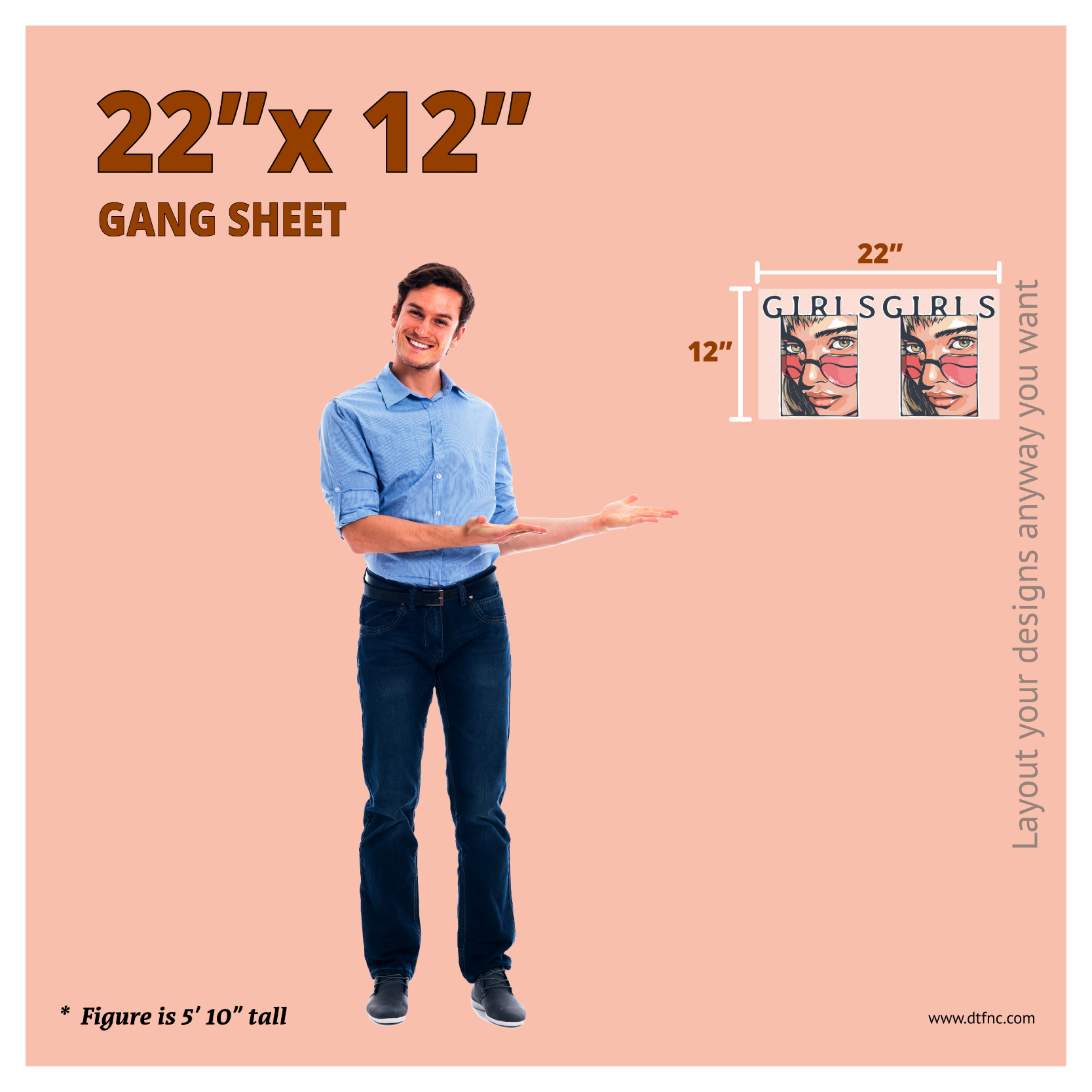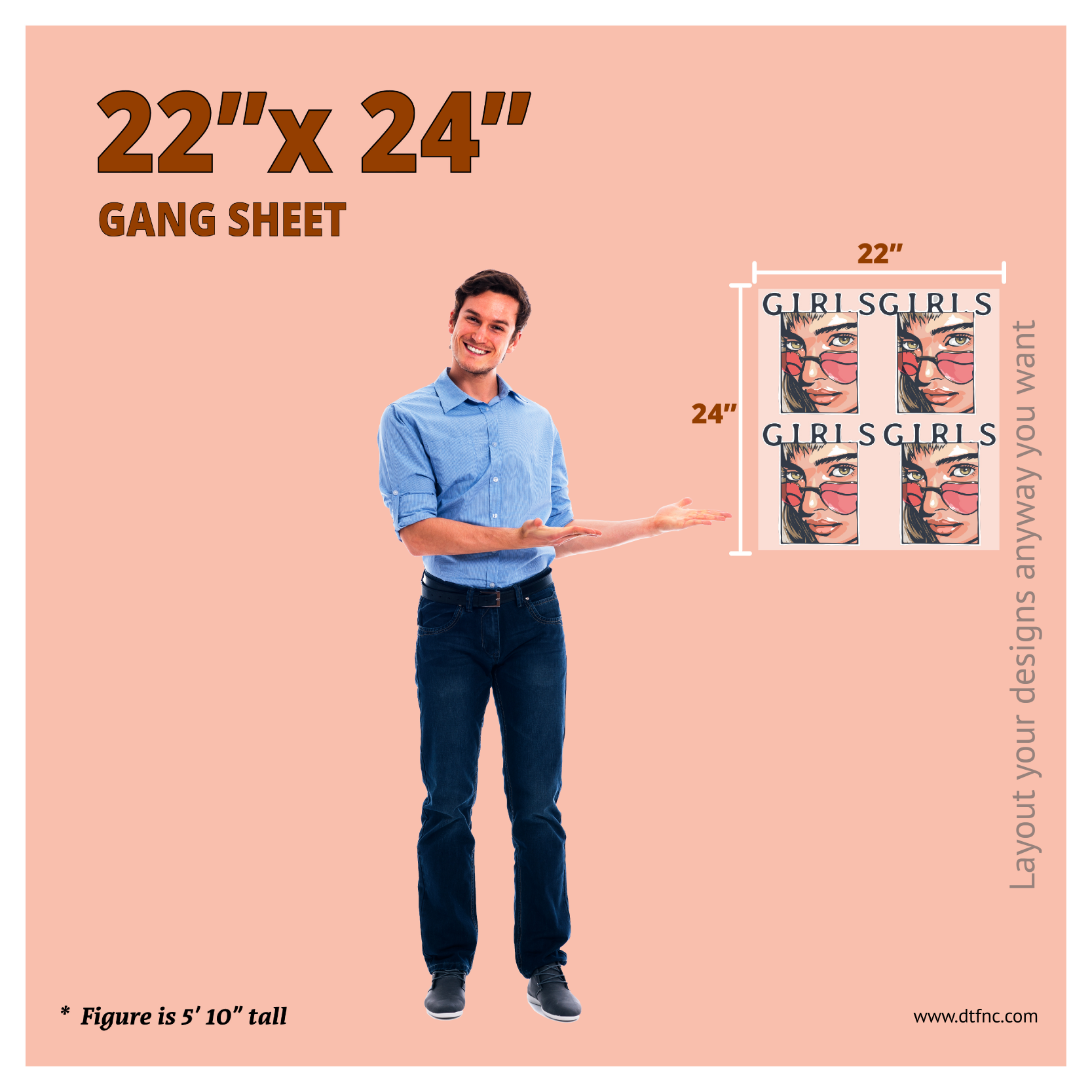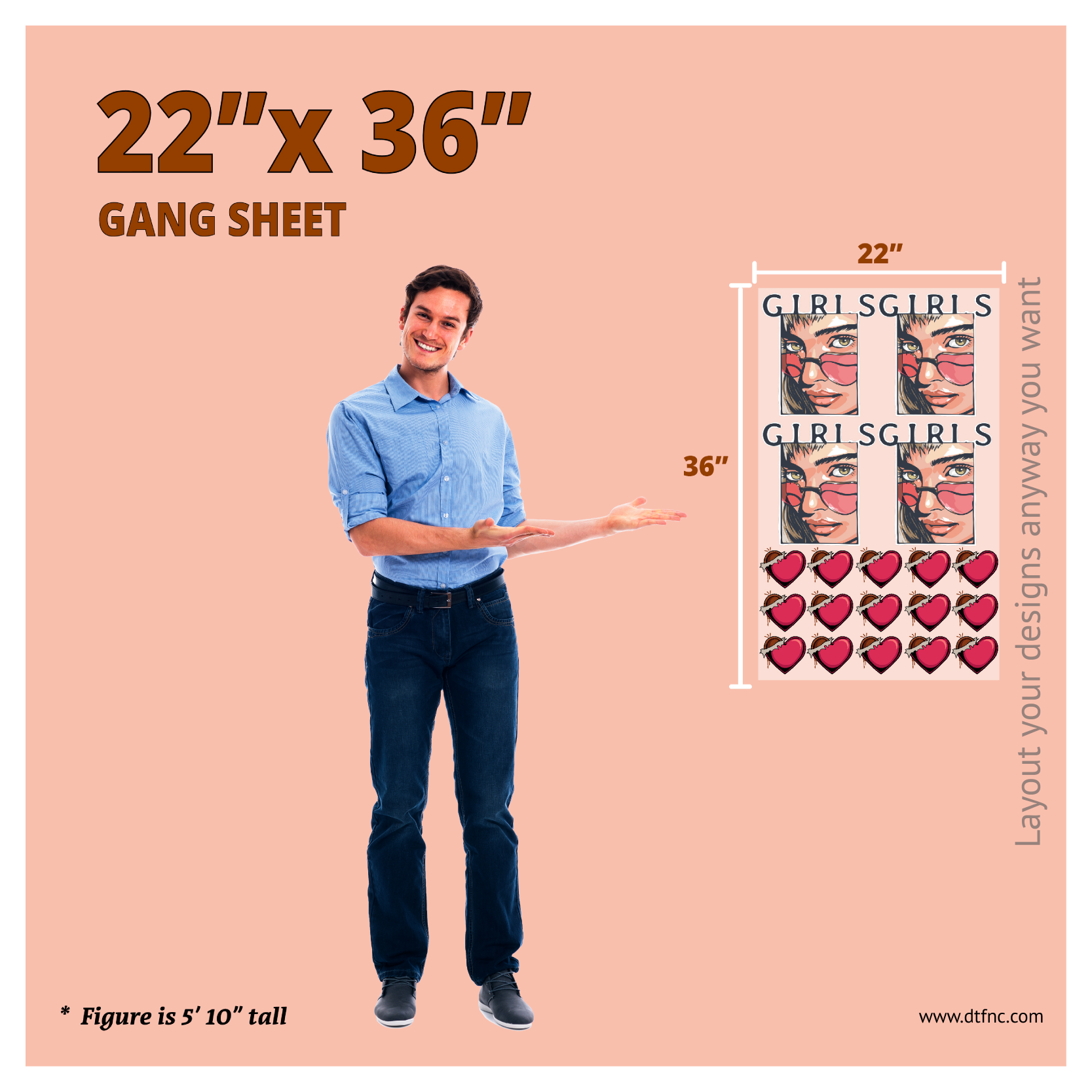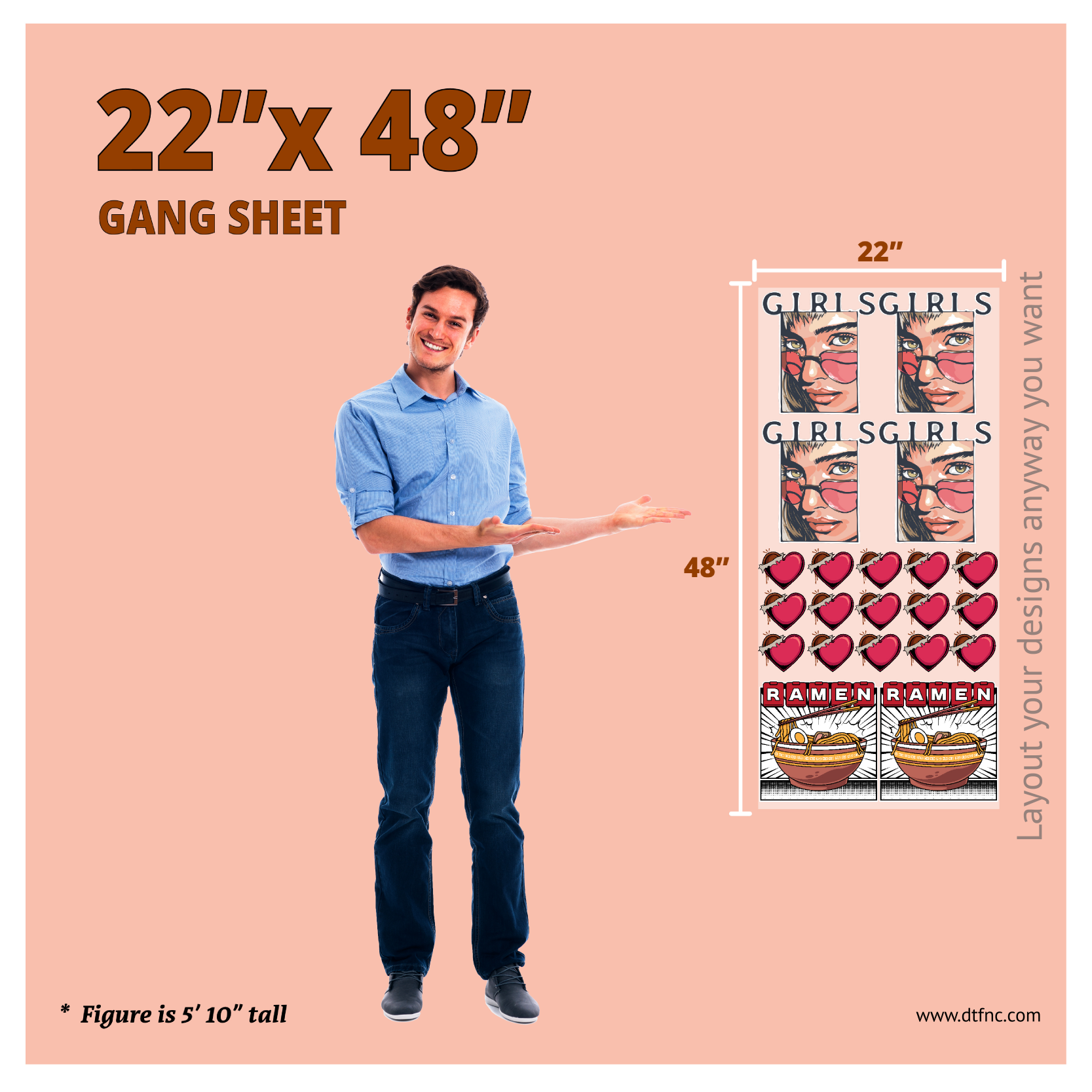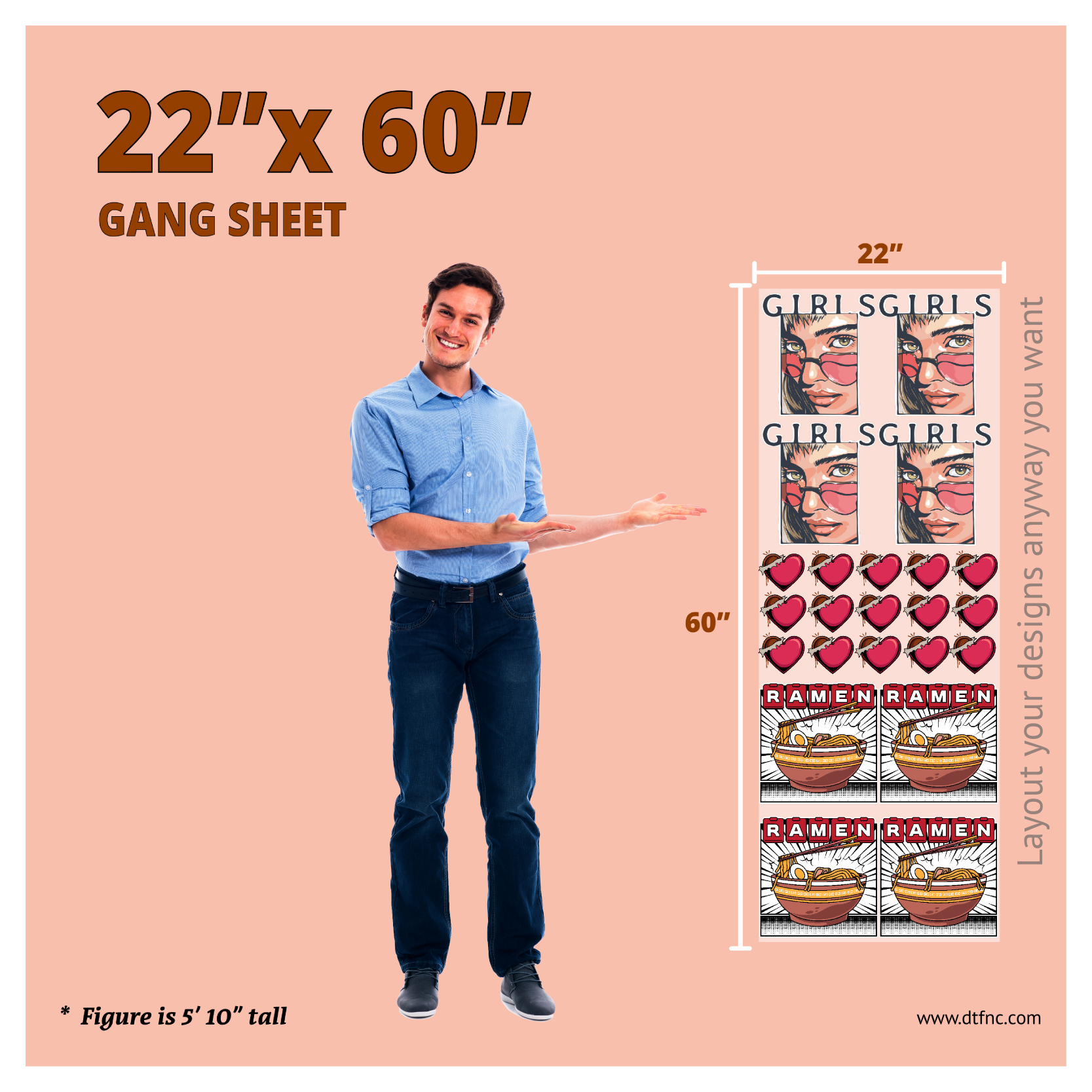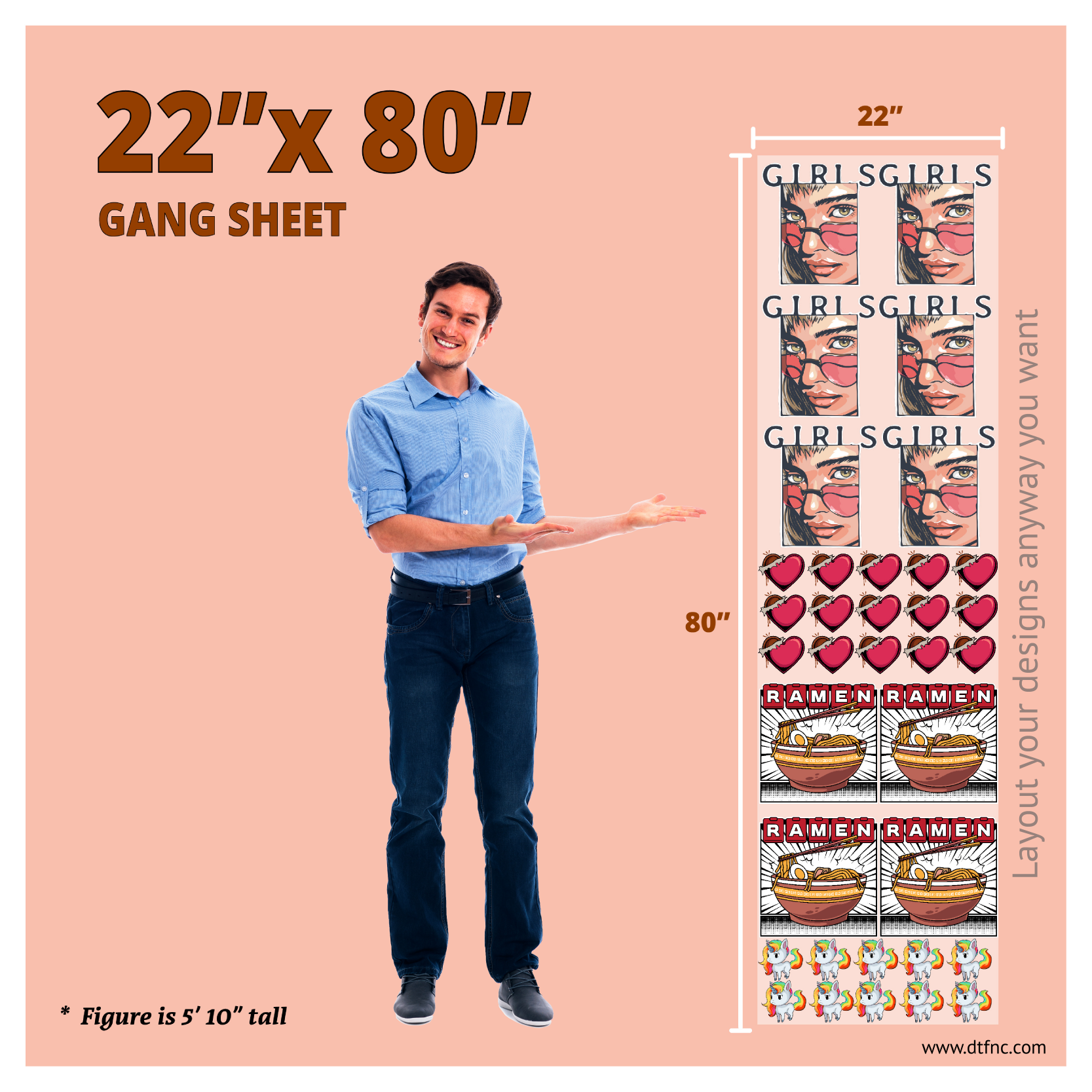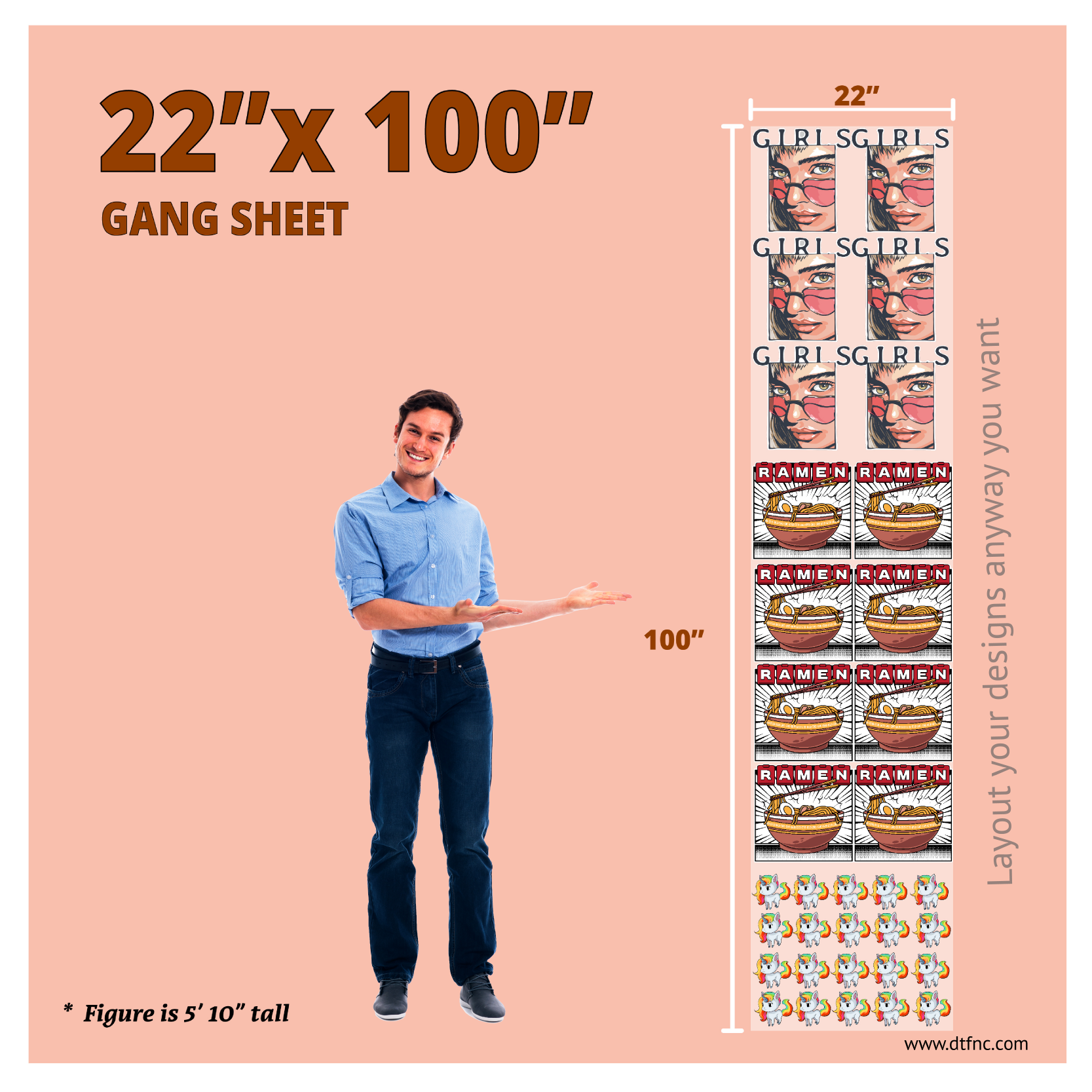 DTF Transfers - Graphics Team Built Gangs
Sale price
$8.00
Regular price

Description

File Format

Heat Press Settings
Durability & Wash

Shipping/Return

Our Promise
Features of Building Gang Sheets
Printed with the highest quality inks, film, and TPU powder to give you the brightest whites and colors on any type, material, color, or stretchiness of garment. 

Our process and materials provide you with increased durability, stretchability, and stands up to the toughest wash tests. 

Every order is reviewed by one of our professional designers to check proper and optimized printing. 

Every order is printed with utmost care and attention to detail. 
IMPORTANT NOTE:
In alignment with our rules and policies, WE CANNOT print images that are trademarked, copyrighted, and watermarked images without explicit written permission from the copyright or trademark owner. If any such images are found in your order, they will be removed and not be printed. In cases where the entire order is composed of such images, the order will be canceled and a refund issued. If you have any questions or concerns, or if you do have the necessary permissions, please email the written proof to support@dtfnc.com.
Uploaded File Format Must Be PNG (Width of the Canvas Has To Be 22")
Transparent Background Is A Must
Resolution : 300 DPI
Our Printers Are Designed To Print With Ultimate Precision and Jawbreaking Quality, We Will Print What You Upload. Make Sure To Have High Quality / High Resolution Artwork Uploaded.
Any heat press will work just fine. We recommend setting your heat press to 320 degrees for 15 seconds with firm pressure.
Since our films are cold peel, we suggest for you to wait 50-60 seconds before gently peeling it off. Once peeled off, 3-5 seconds of additional heat press will ensure long lasting durability.
At DTFNC, we take the quality of our transfers very seriously. We understand how important it is for our customers to have long-lasting and reliable prints, which is why we put our products through rigorous testing. Our transfers have been tested on a wide range of garments and subjected to multiple washer and dryer cycles. We are proud to say that our ink has endured the toughest of wash cycles and we have achieved exceptional results with up to 60 wash tests before any degradation is seen.
All orders ship within 24 hours. We offer expedited shipping options at checkout.
Orders that are $100+ gets free First Class Mail Shipping.
Cut Off Time : 2 PM (Eastern Time)
Orders before 2 PM ships same day.
Orders after 2 PM ships next day.
If you have an urgency, please reach out, we do not have any charge for rush orders.
As everything is print on demand, we have a 'No Return' Policy. This does not mean, we are not behind our service. We will do our absolute best to provide vibrant, high quality, precise transfers.
We take pride in the quality of our transfers and we're committed to your satisfaction with every purchase. If you encounter any issues with our transfers, don't hesitate to reach out to us. Our team is always ready to assist and resolve any concerns you may have.